Window Glass Installation Procedures
For 1940 to 46 Ford Passenger Cars
Page 4
The following installation instructions were retrieved from various older service manuals. Some of the techniques
reflect the use of tools and procedures that were up-to-date at that time. Newer methods may have superceded
their use, so bear this in mind when attempting to follow the instructions. Also, this is a nine page document and
you must click on the links for the proceeding pages. If you wish to print out the pages and the pictures appear
too small, you can "right click" on the actual page/picture, copy it to your computer, and use your photo software
to re-size it for a larger print out.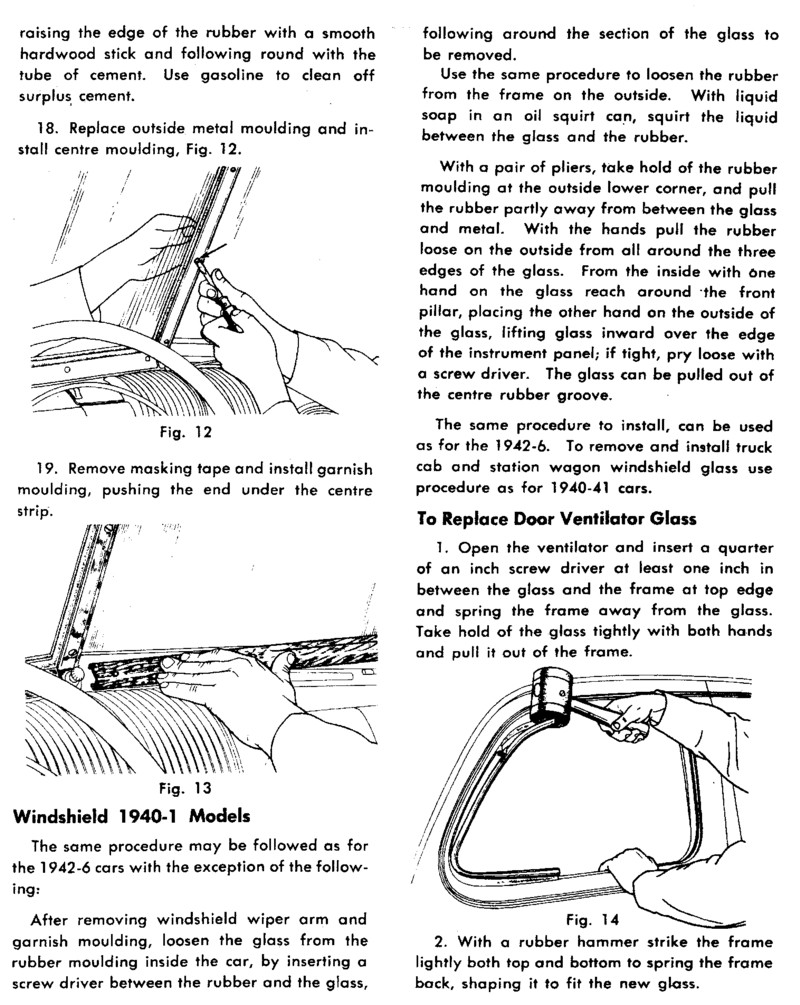 Copyright 2023 - VANPELT SALES LLC - All rights reserved